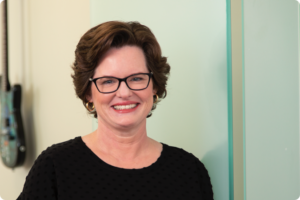 Elizabeth Brown Fuller
VP of Human Resources
With more than 25 years of experience in Human Resources, Elizabeth leads the HR function at Confirmation, including Talent Management, Performance Management, Compliance, Strategic Workforce Planning, and Benefits Administration. She ensures HR initiatives have a positive impact on overall company revenue, and engages employees to execute the company's vision, mission, and strategy.
Prior to joining Confirmation, Elizabeth held corporate Human Resources leadership positions at Sarah Cannon Research Institute, Renal Advantage Inc., Windsor Health Group, AstraZeneca Pharmaceuticals, and Vanderbilt Stallworth Rehab Hospital.
Elizabeth holds a B.A. from The University of the South and a Masters of Education degree in Human Resource Development from Vanderbilt University. She earned a Senior Professional Human Resources (SPHR) certification in 2005 and became a SHRM Senior Certified Professional in 2015. Elizabeth has been a member of the Society for Human Resources Management since 1998 and is active in the local Middle Tennessee chapter.