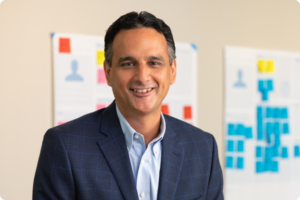 Mark Portanova
VP of Global Sales
Mark leads a global sales organization responsible for supporting clients in more than 170 countries worldwide. His teams, comprised of regional, national and country managers, focus on implementing strategies to increase new customer acquisitions, promote existing client adoption, penetrate new regions and ensure the highest levels of client satisfaction across all business verticals.
Prior to joining Confirmation, Mark held senior leadership roles in Sales, Account Management, and Operations at both Fortune 500 companies and privately held institutions where he compiled a strong record of exceeding targeted revenue objectives while rapidly expanding the use of existing products and services.
Mark earned a BA from Fairfield University and an Executive MBA in Finance from the Lubin School of Business at Pace University.